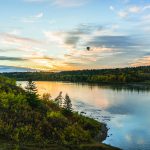 Concept Planning Study: Terwilliger Drive, Anthony Henday Drive to Whitemud Drive
Client

City of Edmonton
Location

Edmonton, Alberta
Construction Completion

2020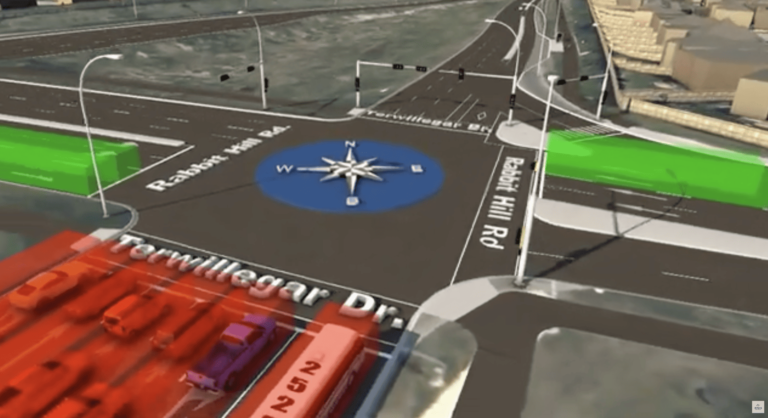 Al-Terra, in affiliation with ISL Engineering, was contracted by the City of Edmonton to complete a Concept Planning Study for Terwillegar Drive between Anthony Henday Drive (AHD) and Whitemud Drive. The primary objective for the project team was to develop a plan facilitating improved commute times in the study area, preserving or enhancing access to adjacent neighbourhoods, providing for enhanced transit accommodation on the corridor, and improving cyclist and pedestrian movement while staying within a prescribed budget.
Originally envisioned as a freeway corridor with flyover connections to the adjacent residential connecting roadways and interchange connections at AHD and Whitemud, the project team determined that the objectives of the study could be achieved in a more cost-effective and timely manner through the implementation of an expressway concept. An eight-lane expressway concept plan was developed for the corridor and submitted to the City for approval in 2019. The eight-lane expressway includes three general purpose lanes as well as dedicated transit lanes both northbound and southbound though the entire corridor. This configuration meets or exceeds the required operational capacity through each segment of the corridor at an estimated cost savings of approximately 900 million dollars when compared to the original freeway concept.

Project Goals and Objectives & Services Provided
Completed traffic modelling and road network capacity analysis to confirm compliance with regional demand, within accepted operational criteria (LOS, etc.).
Completed analysis of travel times and volumes to facilitate recommendation of traffic signal configuration for long term traffic with goal of minimizing idling time.
Completed comparison of expressway vs. freeway impacts to multi-modal travel through the project area and provided optimized geometric concept to accommodate all modes in support of Complete Streets initiative.
Completed Multiple Account Evaluation analysis and Risk Mitigation workshops to facilitate a plan that minimizes capital and lifecycle costs for the City.
Required management of a multi-disciplinary team to successfully complete the project.
Completed access and land management analysis to facilitate expressway upgrade within existing right-of-way.
Meets all City, Provincial & Federal regulatory review and permitting requirements.
Meets the City's LOS requirements for stormwater management.
Mitigates noise and vibration from the facility.
Project Highlights and Challenges
A robust three phase Public Engagement Process was conducted for the study incorporating input from area businesses, community leagues, residents, and City Council into the design process.
As part of the Public Engagement, an InfraWorks simulation was prepared.
Inclusion of enhanced transit and pedestrian facilities which support the full spectrum of multi-modal options for commuters and local residents.
The design changed halfway through the project and resulted in a potential cost savings of $900M for the City.
The Expressway Option allows for all lanes to stay open during construction.